Women
Visit our Womenswear department and discover the latest trends from all your favourite brands. Womenswear at The White House is an inspired collection of everyday fashion, coats and jackets, lingerie, swimwear, and nightwear. From the preppy style of Gant and Tommy Hilfiger, to the quirky and individual taste of Joules, and the coastal Seasalt, we can dress you for any occasion. Whether feminine dresses for your friend's wedding, comfortable jeans for a family day out, or a smart-casual choice for work, you'll find everything you need.
For personal style advice, speak to one of our specially trained staff.
You can find our Womenswear Department on the first floor.
If you have any queries, please feel free to contact our staff at this number: 028 7082 2244
GANT
Known for their explosion of colour and pattern, GANT have been reinventing shirts for any occasion. Whether you need a smart-casual shirt for work or a fun, colourful shirt for family days out, GANT's style will add a modern, preppy touch. This navy polka-dotted shirt can be paired with trousers, jeans, a skirt – and you can even add a blazer for a more formal look. You'll find plenty of choices in-store, as well as a preppy range of dresses, blouses, jeans, trousers, and coats. Dress to impress with GANT.
TOMMY HILFIGER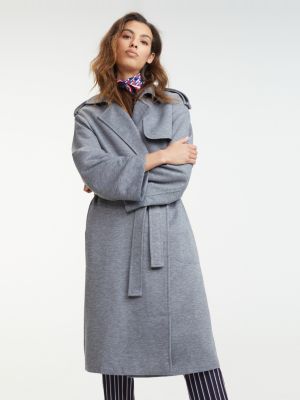 Discover the latest styles in women's clothing from TOMMY HILFIGER. Whether you're shopping for a glamorous event, your next festival, or a big night out, TOMMY HILFIGER has you covered. Browse head-turning dresses, classic polo-shirts, preppy tops, snug knitwear, comfortable yet stylish jeans and hoodies, or elegant coats that celebrate individuality.
White Stuff
White Stuff's bold pops of colour and vibrant patterns will brighten up even the dullest day. Grab a cosy coat to take on the elements in style or explore flattering trousers in eye-catching prints and versatile plains. Say yes to the dress or slip into great-fitting denim jeans for those more laid-back days. Soft knitwear will keep you snug, with stylish patterned skirts giving you a carefree silhouette for any occasion.
Joules
Joules' story began in 1989, when Tom Joule started selling clothing on a stand at a country show in Leicestershire. He realised that the clothes his customers were wearing were practical, but lacked an edge, and he soon noticed the huge difference between functional clothing and the bright, colourful styles that could be found in towns and cities. He recognised that there was nothing for those who looked for a balance of style and practicality. And so, he and his small team set about reinventing traditional British clothing by adding twists to classic pieces; a mismatched button, a contrast colour hiding underneath the collar, or a printed lining. Whether you're looking for comfortable t-shirts for a picnic, a warm coat for hikes, or a flattering dress for work, you'll find your individual style in Joules.
Seasalt
Embrace coastal colours and sailor stripes with Seasalt. Inspired by their customers – sailors, farmers, and fishermen – Seasalt was born in 2001. With a passion for Cornwall and the sea influencing their clothing, Seasalt will keep you feeling as free as the waves. From flattering dresses, iconic Breton tops, easy-to-wear tunics, and warm coats, the unique prints and rich colours will suit any occasion.
Visit our store to shop these brands, and the many more that's listed below;
Gant
Tommy Hilfiger
White Stuff
Joules
Espirit
Seasalt
Sloggi
Triumph