Healthy Air Fryer Recipe
Men's Health Week
Men's Health Week - Healthy Air Fryer Dinner
It's true when they say you are what you eat! So this Men's Health week we're looking at having a delicious meal that's good for the soul, while still being a healthy option.
With a range of air fryers available in store from various brands such as Ninja, Tefal, and Tower you can cook this quick and delicious meal with ease all in one of these incredible pieces of equipment.
Delicious steak served with crispy potato wedges and garlic parmesan broccoli.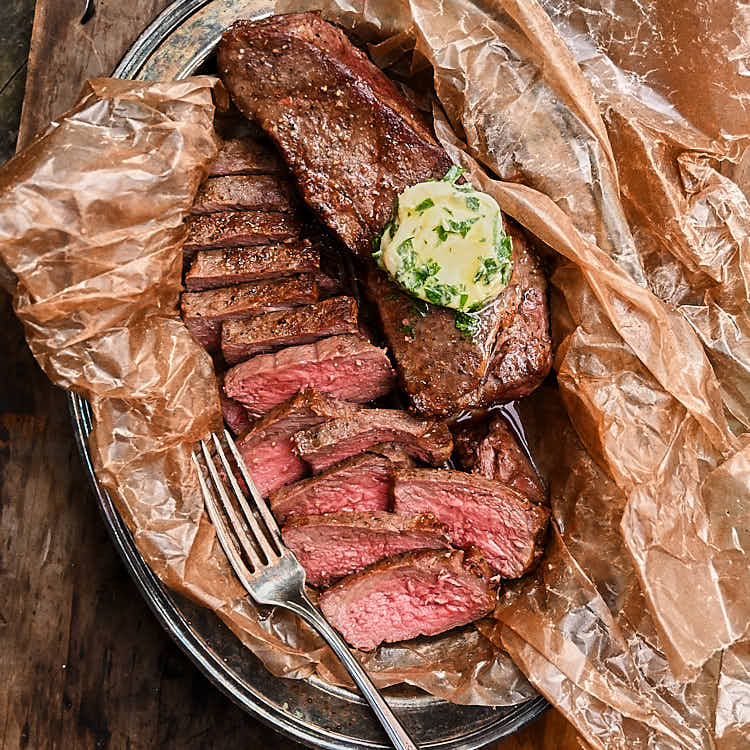 Delicious Steak (Cooked to Perfection)
Prep Time: 10 minutes
Cook Time: 15 minutes
Ingredients:
- 2 sirlon steaks (1.25" thick, or any of your choosing)
- 2 tsp salt (plus more to taste)
- 2 tsp black pepper (plus more to taste)
2 tbsp melted butter
Method:
- Season the steaks with salt and pepper
- Brush the steaks with melted butter on both sides, place in the air fryer
- Cook at for 15 minutes at 210 degrees, without pre-heating, to achieve medium doneness. Cook for about 1-2 minutes less for medium-rare and 1-2 minutes more for well done. Times may need adjusted for steaks of varying thickness.
- Remove from the air fryer and wrap in tin foil for 10 minutes to rest.
- Serve with compound butter for ultimate flavour.
Recipe Credit - https://cravingtasty.com/air-fryer-steak/
Crispy Potato Wedges
Prep Time: 5 minutes
Cook Time: 10 minutes
Ingredients:
- Potatoes (Recommend Russet Potatoes)
- Salt
- Pepper
- Olive Oil
- Garlic Powder
- Paprika
Method:
- Peel the potatoes and cut into wedges
- Place wedges in the bowl, add plenty of olive oil, garlic powder, and paprika
- Toss to coat wedges evenly
- Air fry for 10 minutes at 200 degrees, shaking the basket halfway through
- Serve with your steak
Recipe Credit - https://cookingwithcoit.com/air-fryer-potato-wedges/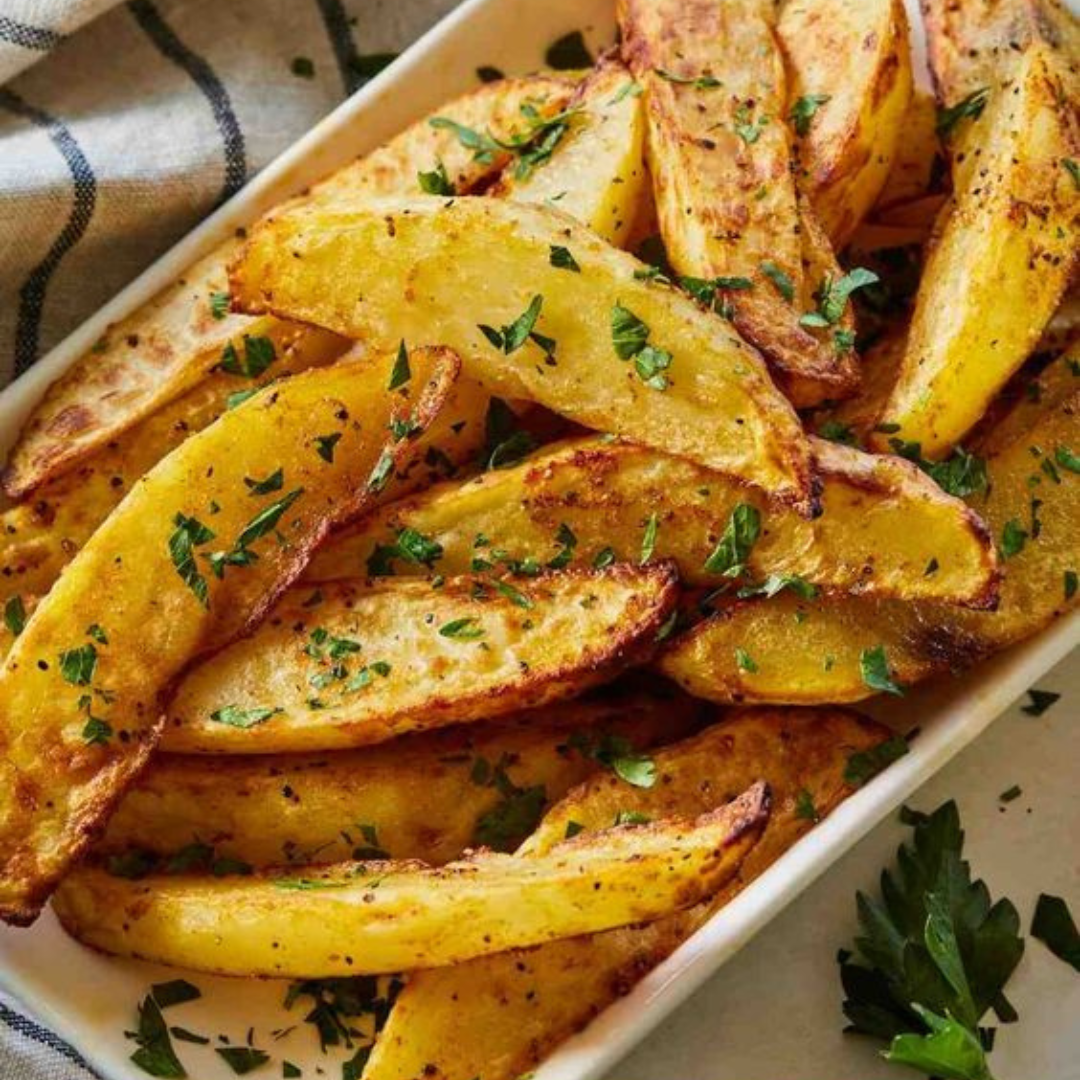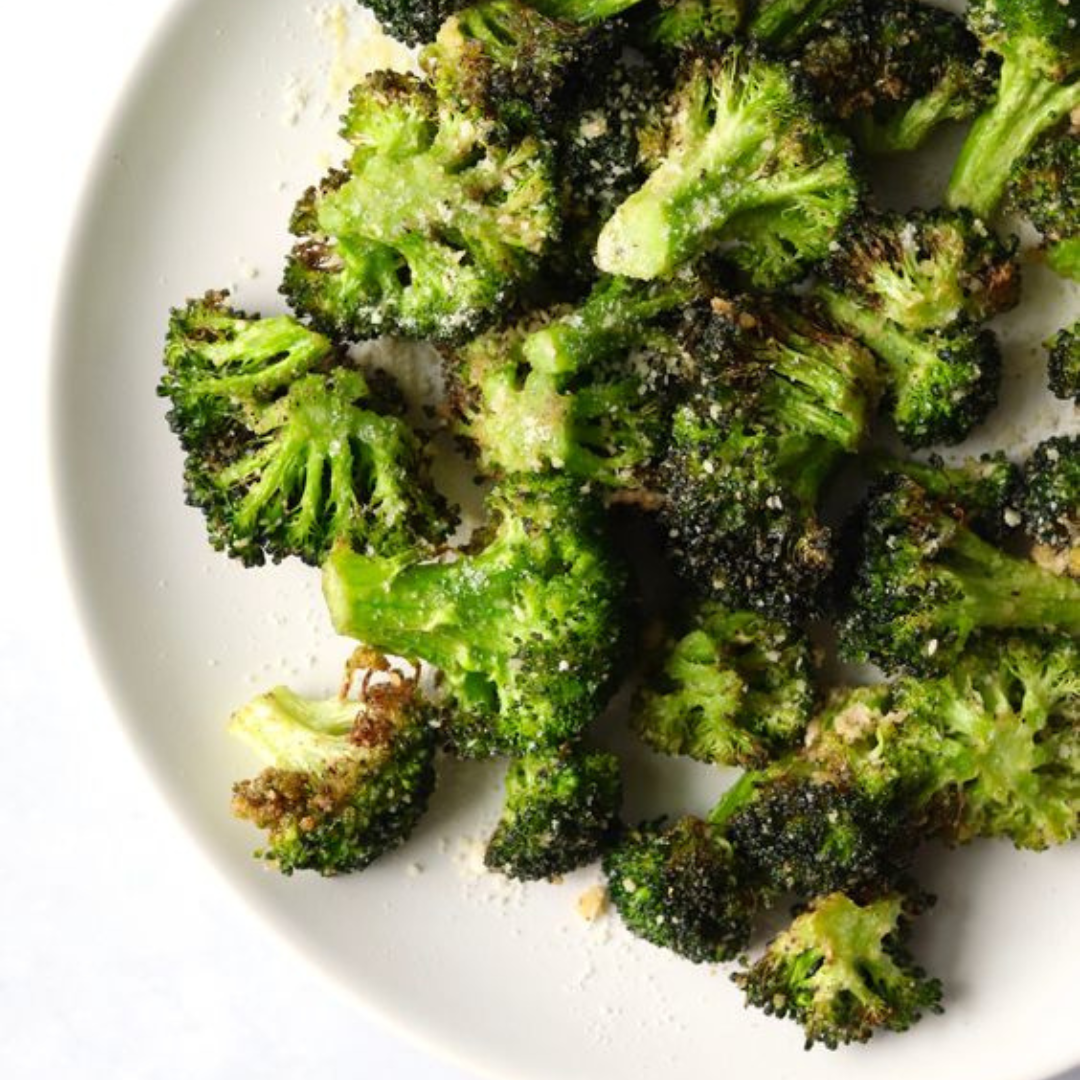 Garlic Parmesan Broccoli
Prep Time: 2 minutes
Cook Time: 10 minutes
Ingredients:
- Fresh Broccoli Florets
- Olive Oil
- Garlic Powder
- Grated Parmesan
- Salt 
- Pepper
Method:
- Prep the broccoli by washing and drying it before adding to a bowl
- Add the olive oil, garlic powder, salt, pepper, and parmesan and toss together to coat the broccoli
- Add the coated broccoli to the air fryer spreading it evenly across the basket
- Cook for 8-10 minutes at 190 degrees until the edges are roasted and the broccoli is fork tender
- Sprinkle with more parmesan cheese to serve
Recipe Credit - https://cookingwithcoit.com/air-fryer-potato-wedges/